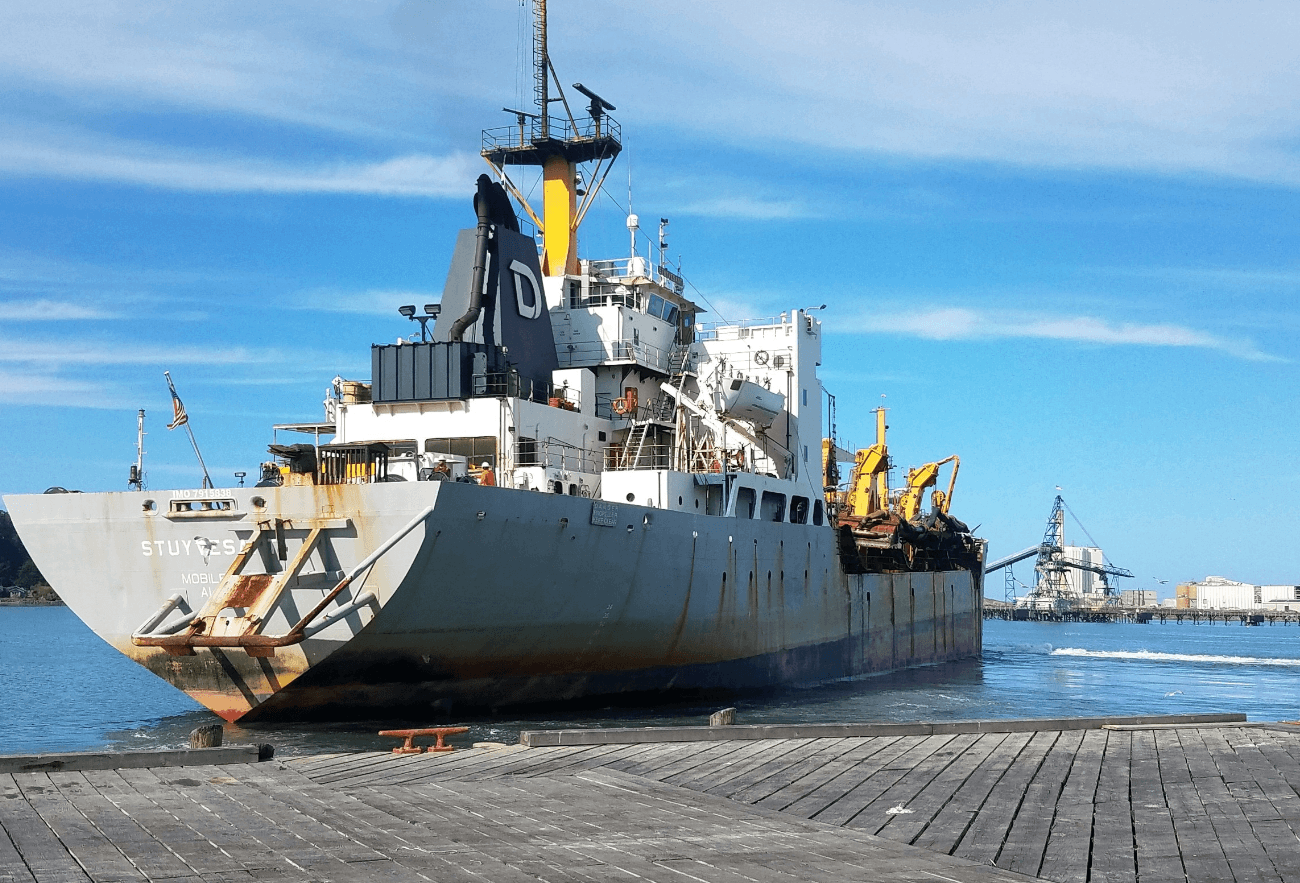 West Coast Hopper Project Sets New Standards in Environmental Protection and Beach Renourishment
In the bustling world of international trade, the dredging industry plays a pivotal role in constructing and maintaining shipping channels capable of accommodating the mammoth vessels that support our supply chain, infrastructure, security, and travel needs. Notably, over 95 percent of imported goods arrive in the United States via ship, making it the primary mode of transportation.
While the foundations of dredging remain unwavering, the industry has embraced a shift towards environmental protection. The modern dredging sector recognizes the significance of safeguarding wildlife habitats and curbing emissions to create a sustainable future for our planet.
Amidst a sea of remarkable projects, one venture stands out as the most intriguing of 2021. The FY 21 West Coast Hopper contract, which undergoes an annual bidding process, witnessed an unprecedented addition to routine maintenance dredging in the Columbia River and Humbolt Bay. This year, the project introduced a groundbreaking beach renourishment component in the City of San Francisco. With its successful completion ahead of schedule in the summer of 2021, this extraordinary endeavor has captured the attention of industry enthusiasts and environmental advocates alike.
Dutra has established itself as a leading force in the industry, renowned for its remarkable portfolio of successfully completed projects. By upholding an unwavering standard of excellence, we have achieved extraordinary accomplishments that have made a profound impact on the industry.
Over the years, Dutra has embarked on a series of beach projects in New York, New Jersey, Florida, and California, garnering resounding success. However, the FY 21 West Coast Hopper project marked a pivotal moment for us, as it was our first foray into beach work with the esteemed Hopper Dredge Stuyvesant on the scenic California coastline.
The beach phase of this impressive project aimed to strategically deposit approximately 260,000 cubic yards of high-quality beach material, extending the existing berm by around 125 feet at an elevation of +28 feet.
The FY 21 West Coast Hopper project has set a new benchmark for innovation, environmental protection, and community engagement in the marine construction sector.
Ocean Beach in San Francisco, one of the city's largest and most beloved coastal stretches, set the stage for this remarkable project. Public interest and involvement reached unparalleled heights. Eager crowds gathered to witness the project's execution, attracting the attention of esteemed individuals such as the city mayor, congressmen, and other prominent figures. The project became a symbol of community engagement, highlighting the importance of protecting the beach, infrastructure, habitat, and recreational access from the ravages of storms.
This ambitious undertaking encountered its fair share of challenges, most notably the unpredictable weather conditions in San Francisco, California. Adverse factors such as large swells, tides, and currents resulted in numerous days of downtime. Environmental windows further complicated the project, causing delays in the commencement of work in San Francisco and necessitating a reordering of the project's sequence. These setbacks posed significant obstacles to the project's timeline, but through resilience and determination, Dutra successfully navigated these challenges and emerged triumphant.
Despite facing formidable challenges, the FY 21 West Coast Hopper project stands as a testament to Dutra's unwavering determination and resilience. Unpredictable weather conditions tested the limits of our team. From battling large swells, tides, and currents to navigating environmental windows and enduring weather-related delays, the journey was far from easy. However, through sheer perseverance and a commitment to excellence, Dutra overcame these obstacles, ensuring the successful completion of this groundbreaking project.
The FY 21 West Coast Hopper project has set a new benchmark for innovation, environmental protection, and community engagement in the marine construction sector. By highlighting the importance of preserving our coastal ecosystems, this venture has sparked a renewed focus on sustainable practices within the industry. The project's success has reverberated far beyond its completion, inspiring other companies to embrace similar approaches that prioritize both environmental conservation and community involvement.