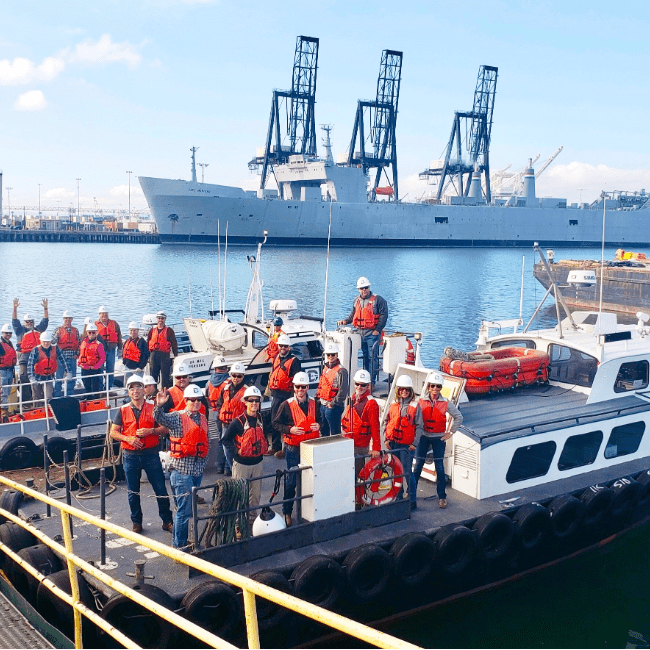 who we are
The Dutra Group
We are an industry-leading marine construction company that consists of three integrated divisions. The Dutra Dredging, Construction and Materials divisions can handle projects of any size. Thanks to our century-long experience, we deliver projects with a reliability in which we take great pride.
capacity, capability & character
Safety First
Safety is more than just our first priority, it is our way of life, our shared responsibility. Everyone works to ensure the protection, health and safety of all involved as we perform our marine construction and dredging activities.
capacity, capability, character
Harry Stewart Honored with the 2023 Golden Beaver Award
Bill Dutra and the entire Dutra organization congratulate Harry K. Stewart, President and CEO of The Dutra Group, as he is honored with the 2023 Golden Beaver Award in Management. Mr. Stewart was presented with the prestigious award at The Beavers' annual black-tie ceremony in Los Angeles, California on January 13, 2023.