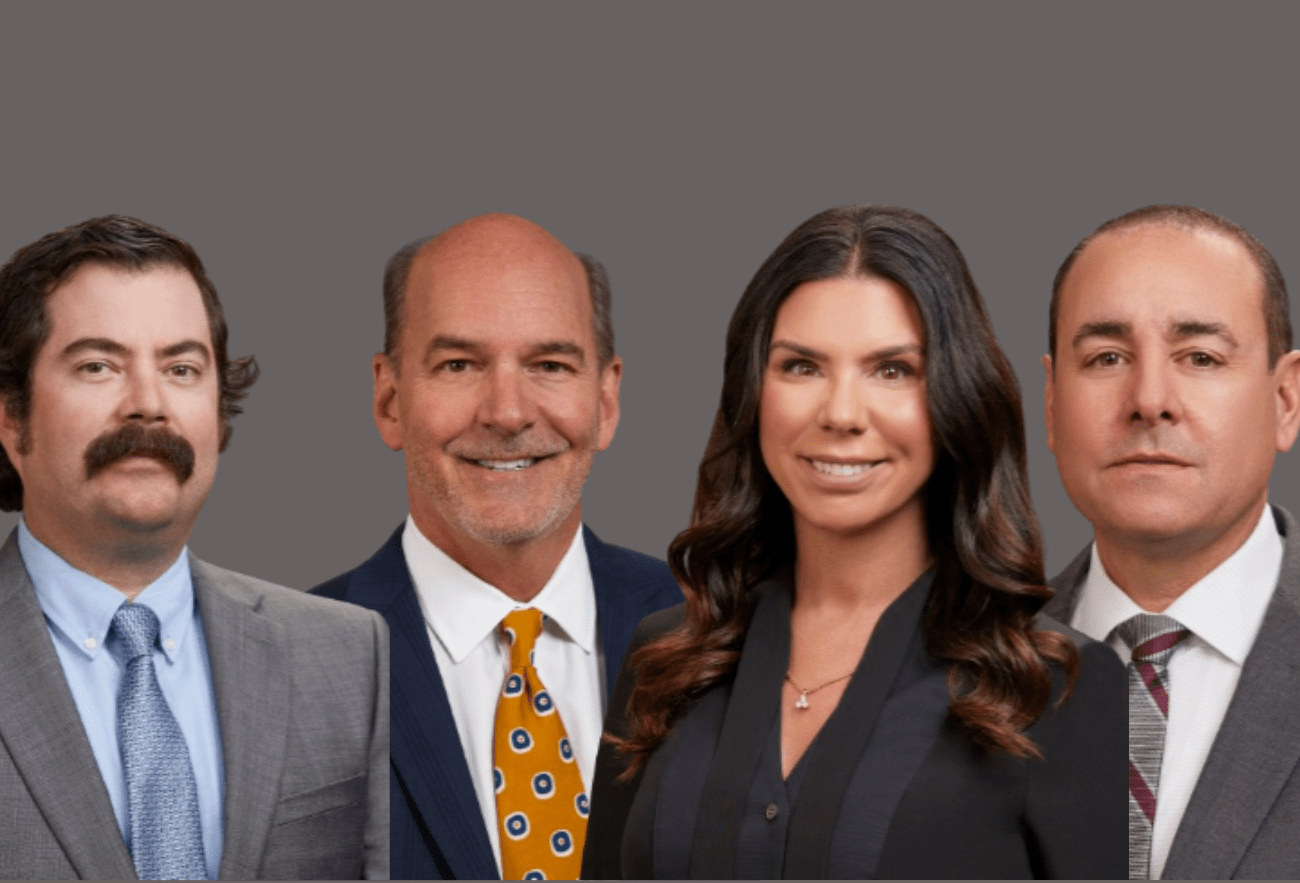 Meet The Dutra Group's Newest Vice Presidents
Congratulations to our new VPs Bryan O'Sullivan, Patty Dutra Bruce, Ryan Abood, and Will Walgren. Our Vice Presidents have demonstrated exceptional leadership, developed extremely competent department personnel, and excelled with managing risk. Each is entirely deserving of this recognition, and I look forward to a continued team effort and with outstanding results.
Join us in congratulating these fine people and support them in helping to lead The Dutra Group into our next phase of growth.
Congrats on your new role! Let's take it back a few years, why did you choose Dutra?
WW Dutra presented an opportunity to build a career that touches on all aspects of the work we do and also allowed me to focus on the work I enjoy the most.
What do you see as the most important part of your role as a Vice President?
BOS Providing resources, guidance, and leadership to help our team work safely and efficiently.
WW Setting up the company for success in the changing marketplace and then helping to mentor the upcoming employees so they can succeed.
PD Maintaining clear lines of communication between leadership and team members so that Dutra functions effectively. The role of Human Resources is facilitating and supporting the company's most important asset. I intend to continue my support on many levels, including fostering leadership development, mentoring team members through everyday hurdles, and being available to anyone needing to talk through difficult subjects. As part of the leadership team, I will lead by example demonstrating authenticity and honesty in every role.
RA The most important role I see as a VP is to help support growth while maintaining the safety culture that Dutra has built up over the last decade.
How has your previous experience prepared you for your new role as VP?
BOS I've tried to emulate what I see Bill and Harry do.
WW I've been able to work with everyone at the company at some point and now have established lines of communication as well as an understanding of what their needs are.
PD I have spent over twenty years at Dutra working to provide a safe working environment and industry leading benefits programs for each employee. My firsthand field experience in the safety department helps me empathize with employee needs while my recent corporate management experience provides a foundation for implementing uniform processes that support all employees. By having the support of industry human resources mentors and the trust of Dutra's executive team, I am prepared for this exciting next step in my career.
RA Supporting Delta Operations as division manager has helped me develop the leadership required to take on this VP role. As division manager, supporting the successful management of each job is key. However, just as important to the company are the monthly forecasts, cash flows, costs to complete, equipment utilizations, and more. All these directly contribute to our relationships with the banks and bonding companies that support the company.
Who have been your strongest influences in life?
BOS My family, both at home and at Dutra.
WW The peers I've worked with for decades, including everyone at corporate and across the board. Everyone from corporate and across the board. You can learn things from everyone and cheat yourself when you think you can't.
PD My father, Bill Dutra, is one of my closest friends and greatest mentors. He is both my anchor and guiding light. My father is a "myhandshake-is-my-word" guy, and I take the honor and honesty he has instilled in me to work each day. And my mother, Paula Lee Dutra, who settled for nothing less than strength and independence from me.
RA My parents taught me the importance of hard work and consistency. These attributes contributed to my nose-to-the-grindstone mentality that has helped me get to where I am today.
Our Vice Presidents have demonstrated exceptional leadership, developed extremely competent department personnel, and excelled with managing risk.
What led you to your career?
BOS I was a senior in college and saw the Dutra booth at a career fair. All the pictures of barges and water work drew me in.
WW I've always been interesting in building things and problem solving. Dutra has been a great fit.
PD I guess you could say I have always bled green and was bit by the family bug! Dutra and the construction industry have been a part of me for my entire life. When I was young, I spent a lot of time traveling with my father, visiting projects, and meeting with the employees. I went to work at a young age and learned the meaning of hard work. It is an environment in which I feel comfortable and the opportunity to work closely with employees daily is a dream come true. I love my job and what I do. Being a resource of support to our entire team drives me each day!
RA Growing up in the Delta along the Sacramento River I wanted to work on the water. I did not grow up knowing much about the construction industry, but was able to get a summer position with DD-M Crane & Rigging; this initial position and relationship eventually introduced me to Dutra, for which I am very grateful.
How would your friends and colleagues describe you?
BOS Cool.
WW Fair and interested in making sure that others around me are successful.
PD I hope they'd say I'm available. I make a special point of being accessible and able to take the time that each employee needs with issues they bring to the table. I strive to engage with all employees compassionately and professionally, making sure they all know they will be treated the same way.
RA Thorough, friendly, helpful, sincere, reserved.
What are you most proud of accomplishing?
BOS When our crews spend an entire year without an accident. I want our team to go home safe everyday.
WW This.
PD In 2018, I was the first woman ever appointed as a trustee on the pension, annuity, health & welfare, pensioned health & welfare, and affirmative actions trusts for the Operating Engineers Local 3 Trust Fund. It has been a challenging and rewarding experience, and I am grateful for the connections and relationships I have made with my fellow trustees. Also, I am proud to be the mother of two young men, and a daily role model for them in terms of love, strength and the value of hard work.
RA Having a healthy and happy family is what I am most proud of accomplishing. This can mostly be credited to my wife, but I'll take some credit, nonetheless. All that truly matters is having children who are kind, smart, happy, creative and great at what they love.
RA You do not need a leadership position to be a leader. For example, a first-year field engineer can own his or her position by knowing and understanding every detail of the plans and specifications. If you are knowledgeable and confident, others looking for answers will begin to see you as a leader, not because of your position, but what you bring to the table.
What is something surprising people would be interested to know about you?
WW I'm not a naturally good listener. It's something I've had to learn how to do and continue to work on.
PD I have a Master's degree in history. When I first graduated from college, I wanted to be a teacher. I care about people, and thought teaching would be a good way to support and engage the next generation.
Any advice for those seeking a leadership role at Dutra?
BOS Planning and more planning. We can never plan enough.
WW Start working on establishing peer partnerships both inside and outside the company. The people with whom I interact the most are also the people whom I've come up with through the ranks. You are stronger when you have a diverse set of fellow employees and industry peers who you've worked with over and over in different roles.
PD I encourage everyone to ask lots of questions and get involved! There is a lot of opportunity for employees and ways to make would be a good way to support and engage the next generation. Little did I know that the graduate degree in history would lead me to not only curating a family museum of dredging but continuing my practice of service in my family's business.
RA Every year around the holidays I try to make a large batch of linguica to hand out to friends, family, and colleagues. I grind the pork, mix the seasoning, marinate the meat, stuff the casings, smoke the sausage, and pack 30 to 40 lbs. at a time.