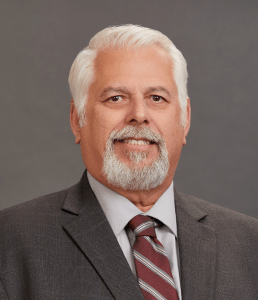 Steven J. Lee is Vice President, Equipment at The Dutra Group.  Mr. Lee joined The Dutra Group in 1995 as Chief Engineer in Dredging after a long career within the Caterpillar Dealership Service Network in California and abroad, and as a Field Service Mechanic for California AGC Contractors C. A. Rasmussen & Kiewit.
Steven was promoted to Equipment Manager for the Dutra Group in 1998 and manages all facets of the Equipment Department and provides strategic direction to equipment acquisition, disposition, capital repair and day-to-day equipment operations for all marine and land based equipment for the Dredging, Construction and Materials Divisions.
Steven also manages our steel fabrication shop located in Rio Vista and is a member of the (SFOPE) San Francisco Society of Port Engineers, (ASME) American Society of Mechanical Engineers, (AWS) American Welding Society, (ASA) American Society of Appraisers, (SSPC) Marine Society of Protective Coatings and (AEMP) Association of Equipment Management Professionals. Steven is also Dutra Group's Designated Person for (ABS) American Bureau of Shipping.