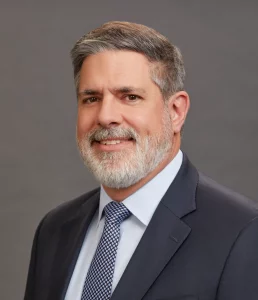 Kevin Mohr joined The Dutra Group as Chief Financial Officer in April 2020, assuming responsibility for the organization's Accounting, Cost Accounting, Budget, Treasury and Purchasing functions.  
Prior to joining The Dutra Group, Kevin served in non-profit and public company CFO roles, and completed a 20-year career in the U.S. Coast Guard.  His positions included Chief of Waterways Management for San Francisco Bay, and Chief of Financial Analysis for the Coast Guard in Washington D.C., with an annual operating budget of $10 billion. 
Kevin serves as an Advisory Board member for Seawest Credit Union, as well as Binbox Lockers.  He holds a Bachelor's degree in Marine Science from the U.S. Coast Guard Academy, and an MBA from Harvard Business School with concentrations in Corporate Finance and Accounting.