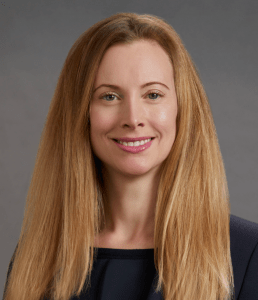 Joy Bender is the General Counsel of Operations for The Dutra Group and its subsidiaries, providing general legal counsel for the companies' daily operations. 
Before she began working for the company, Joy worked as in-house counsel for a tech startup and, earlier, as a prosecutor in both Los Angeles and Marin.
Joy obtained a Bachelor of Arts from the University of Colorado, Boulder, where she majored in both philosophy and political science. Thereafter, she obtained her Juris Doctor from the University of Southern California, Gould School of Law.
Joy is an active member of the State Bar of California.