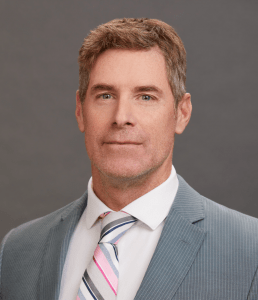 As Vice President, Dredging for The Dutra Group JC provides experienced oversight of all dredging projects and the related operational units that support the division goals and objectives.
Since obtaining a Bachelor of Science Degree in Civil Engineering from University of Delaware, Newark, Delaware Mr. Krause has amassed over 30 years of Hydro-Engineering and  Dredging experience developing and directing policies, procedures and work standards that have led to the successful completion of over 80 multi-million dollar dredging and marine construction projects nationwide.
His range of experience spans maintenance and deepening of harbors and navigation channels, includes wetland restoration, specialized disposal of contaminated materials, beach nourishment and construction of associated piers, docks and wharfs.
Mr. Krause spearheaded the Dutra acquisition of two Hopper Dredges and successful transition into overseeing the critical role those assets play in maintaining our nation's vital shipping channels and ports.