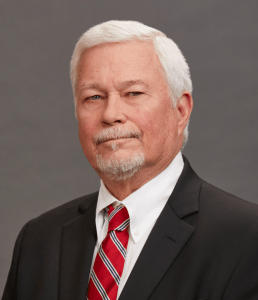 James Hagood, Finance Consultant, joined The Dutra Group and its subsidiaries as Chief Financial Officer in 2002. He had previously spent many years as an invested partner and CFO for Cooper Crane and Rigging, Inc.
Jim has been involved with the construction industry since 1986, when he began his career as CFO of ARB, now Primoris, in Bakersfield, California.
Jim received his Bachelor of Science degree in Business Administration, specializing in Accounting, in 1976 from Virginia Commonwealth University.
He is a Certified Public Accountant and a member of the California Society of Certified Public Accountants and the Construction Financial Management Association.