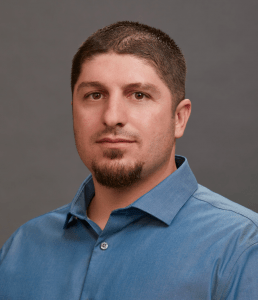 Hank Schukler is the Safety Manager for the Dutra Group. He has worked for the Dutra Group for 15 years. Before joining the Safety Department, he spent the first ten years as a Welder and HDR for Dutra's Equipment Division. He performed mechanical and welding repairs on equipment throughout the Country. 
Once Hank joined the Safety Department, he worked as the SSHO (Site Safety and Health Officer) for Dutra's Equipment Division. He provided safety oversite of their personnel at Dutra's Fabrication Shop, Oly Yard, and all Equipment field projects throughout the Country. Hank is also a Competent Person in Fall Protection and a Forklift / Aerial Lift, Confined Space, and OSHA 10/30 hour Outreach trainer.
Currently, Hank provides oversight of the SSHO's and DSR's who play a crucial role in the many Dredging, Marine Construction, and Equipment projects. He also contributes to Accident Prevention and Health and Safety planning. 
Hank is married to his wife, Samantha, and together have two young children.