Major General Don Riley, P.E.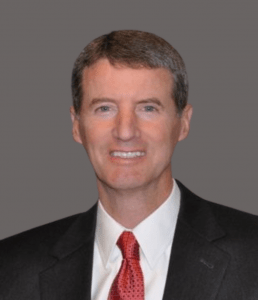 During his 37 years of service with the U.S. Army Corps of Engineers, Don Riley held a series of leadership positions that gave him keen insights into federal policymaking, particularly regarding environmental issues. Among other key positions, he served as Deputy Commanding General and Deputy Chief of Engineers, i.e., second in command of the Corps with more than 37,000 employees and an annual budget of more than $40 billion.
As Director of the Corps' Civil Works Program, Don oversaw the design, planning, building and regulation of flood control, navigation, environmental restoration and multiple-purpose water resource projects.
Other Experience
Commanding General of the Corps of Engineers' Mississippi Valley Division. Concurrently served as President of the Mississippi River Commission.

Deputy Chief of Staff (Engineer) of U.S. Army Europe in Heidelberg, Germany.

Fellow, American Society of Engineers

Eminent Diplomate (Port Engineering), Academy of Coastal, Ocean, Port & Navigation Engineers

Founding Diplomate (Water Resources Engineer), American Academy of Water Resources Engineers.

Board of Directors, Army Engineer Association