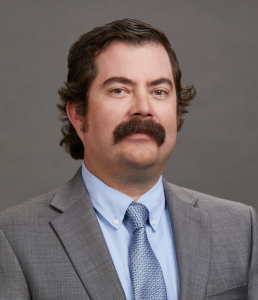 As the Vice President, Construction, Bryan is responsible for the overall planning and management of division projects, the annual budget, and the direct day-to-day activities of staff in line with corporate policies and procedures.
Bryan received a B.S. in Construction Management from California Polytechnic State University in San Luis Obispo, CA.
Bryan has always been drawn to marine construction due to the technical challenges and changing conditions that come with working in the marine environment. He has over 12 years of experience working in the heavy civil infrastructure construction industry and overseen the construction of various heavy civil projects involving pile installation, wetland restoration, bulkhead/pier/levee reconstruction, cast-in-place concrete, rock slope protection, dock installation, and dredging.
Notable projects Bryan has overseen during his tenure at Dutra include construction of the North Bay Operations & Maintenance Facility in Vallejo California for WETA, construction of the Brannan Street Wharf in San Francisco for the Port of San Francisco, expansion of the Carnival Long Beach Cruise Ship Terminal for Carnival Cruise Lines in Long Beach CA, Emergency Response during the 2017 Oroville Dam spillway collapse, and construction of the new Woodward Island Bridge in Orwood, CA.